Part CEO, part personal development biohacker info-geek, he is a self-confessed serial entrepreneur. Today's guest is not your typical business owner.
Following a mindset of "you aren't doing well unless you're also doing some good," he's here to show you how changes in food, yes, something that simple, may boost your focus and productivity.
Please welcome Thom King.
Episode highlights:
Learn more about this guest:
Contact Info
http://iconfoods.com/
http://www.steviva.com
http://www.thomking.com
http://www.guygoneketo.com
https://www.linkedin.com/in/steviva/
https://www.instagram.com/guygoneketo/
https://www.instagram.com/stevivabrands/
https://www.instagram.com/thomkingpdx/
https://twitter.com/steviva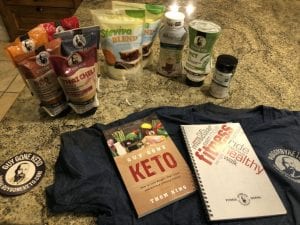 Podcast Episode Transcripts:
Disclaimer: Transcripts were generated automatically and may contain inaccuracies and errors.
---
What did you think of this podcast?