Welcome to the Learning From Others Podcast
Your weekly podcast where respected entrepreneurs share their accomplishments as well as their hard times to help you start or grow your business or project more successfully.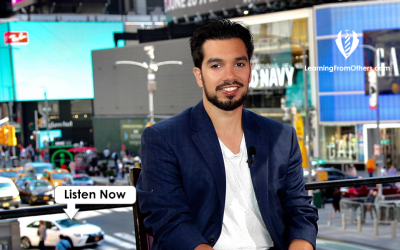 Today's guest has raised half a billion dollars in less than 6 months… and he's not even 30 years old. He's been on Forbes, CNN, CNBC, and more. What drives him? He said, "When you die, hell is meeting the person that you could have become."
Please welcome, Immy Tariq.
read more