Welcome to the Learning From Others Podcast
Your weekly podcast where respected entrepreneurs share their accomplishments as well as their hard times to help you start or grow your business or project more successfully.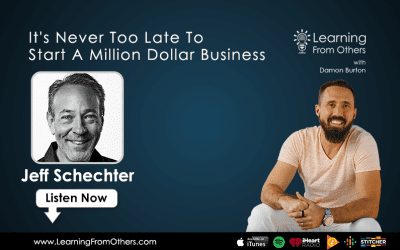 Today's guest started a business in 2006 and lost it all by 2008. Already in his 50's, he had to reinvent himself. He's here today to tell you how he did exactly that and how he keeps a youthful mindset starting a multi-million dollar business now in his 60's.
Please welcome Jeff Schechter.
read more