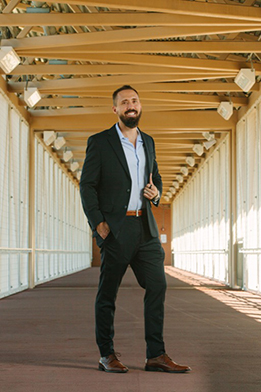 Damon Burton
After spending seven years on-air in radio in Salt Lake City, Utah, Damon Burton founded a successful search engine optimization agency, SEO National, in 2007.
In the past decade+ in running his internet marketing agency, this husband and father of three has spoken at conferences, been featured on BuzzFeed, USA Weekly, and has optimized websites for INC5000 companies, NBA teams, and businesses featured on Shark Tank.
He took his unique experiences in radio, marketing, and having a portfolio of successful entrepreneurs that he's worked to create the Learning From Others podcast. This podcast has provided a unique platform for business owners and budding entrepreneurs to learn from Damon's guests; the best in a variety of professional industries.
He also blogs about entrepreneur life at DamonBurton.com, and wrote a book about SEO that is pending publication in 2019.
Do you have a podcast and want to feature Mr. Burton?
Below is his one-sheet, and click here to contact Damon.