Free Download of Expert Success Tips
What if you gathered three dozen experts worth $$$ millions and/or have found total happiness? Then casually asked them "how?"
↘️ Here is a free PDF that does exactly that to celebrate the podcast's one year anniversary.
Totally free
No catch
Don't give me your email
Nothing
Just free
Why is this free?
Why shouldn't it be?  In the past decade+ of working with successful business owners and entrepreneurs, I had a goal with starting the Learning From Others podcast of connecting those fellow successful friends with new, aspiring entrepreneurs, to help others start or grow their business or project more successfully.
What I've learned since starting the podcast in mid-2018 is that giving guests a platform to talk about their successes and failures makes them relatable to better connect with and inspire listeners.
🔥 Now exceeding over 50 interviews, here is a recap of the podcast's first 35 expert guests, hundreds of tips for success, and thousands of words of wisdom taken from their recordings and put into readable format.
❤️ I hope it contributes in some small way towards your goals, success, or happiness.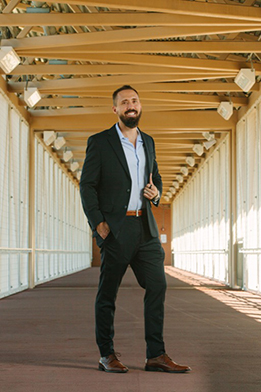 Learning From Others host, Damon Burton